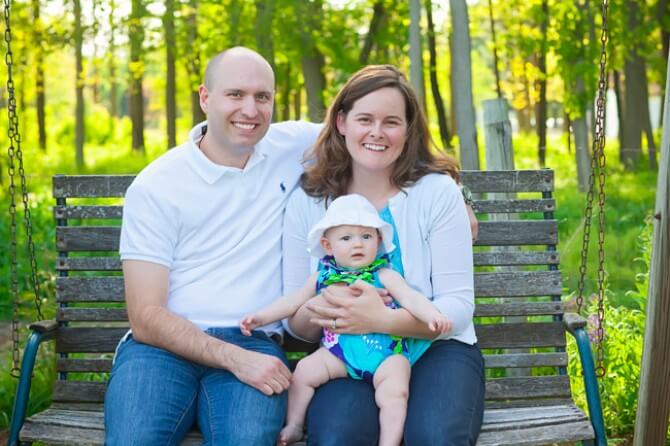 Following the completion of my internship in 2009, my husband and I made the decision to move back to Indianapolis (my hometown). I did not have a job offer when I left Ocala. Being an accountant, my husband, Eric, fortunately did! Unfortunately for me, none of the equine practices in central Indiana were hiring, but I did have an offer from a small animal practice. At that point, I hadn't treated a dog or cat for over a year, and I wondered how I would survive treating small animals, but I decided that it was better than not having a job! I accepted the offer and began work at a large, 7 doctor, very progressive small animal hospital in August 2009.
I wasn't about to give up on my goal of being an equine veterinarian, and in March 2010, I officially began my own equine ambulatory practice while continuing to work at the small animal clinic. I used the extra money in my income to buy equipment to stock my truck and I slowly built my client base. I became certified in acupuncture in 2010 and chiropractic in 2011. The year 2011 brought about a number of changes: Eric and I had our first child, Addison, in October 2011. I also accumulated a large enough client base at that point to leave the small animal clinic permanently around the time Addie was born.
Currently, I have approximately 225 clients and I am continuing to grow the business. I focus on lameness and sports medicine primarily, but do offer routine care. I treat 95% horses with the odd cow or goat call. I recently began taking the ISELP courses to improve my ultrasonography technique, with the goal of becoming ISELP certified.
Thanks!
Angie Yates, DVM