Shortly after graduating from Texas A&M University in 2013, Dr. Caitlin Freeny had planned to begin her career as an associate veterinarian at a mixed animal practice in her hometown of Flower Mound, Tex. When she got a last-minute call about an opening at Peterson and Smith Equine Hospital for an ambulatory internship, her plans changed.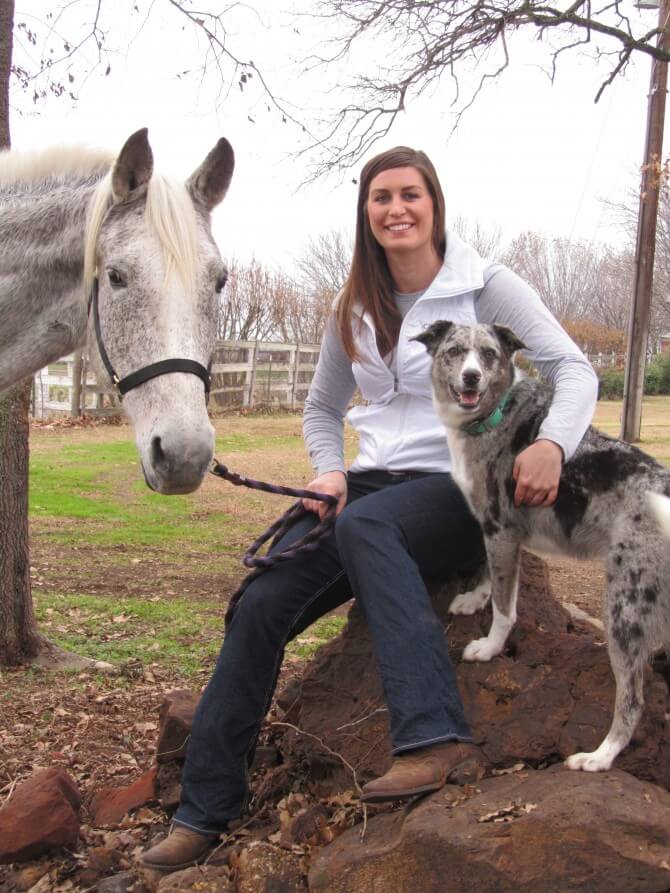 The encouragement of her mentor and boss, plus some persuasion from Dr. Bill Russell, made her choice to leave Texas to come to Florida for a year pretty easy.
"I do remember Dr. Russell telling me that he really believes after completing an ambulatory internship with Peterson and Smith, I could go and do anything I wanted in the world, so at that point, I was sold," Freeny said.
It was an incredibly bold move taking the internship and responsibilities that came with it, but one she is glad she made. It was an offer to advance her career, Freeny said, she couldn't refuse.
"I feel like the ambulatory internship at Peterson and Smith is kind of one of the, if not the last of its kind. They truly give you the reins and let you make decisions on your own and grow as a veterinarian and grow your confidence and also be helpful when they need to be," She explained. "I absolutely liked the internship. I'm really very thankful to Peterson and Smith that I was given the opportunity and it was such a good experience. It definitely made me the ambulatory veterinarian that I am."
Freeny was really on that path all along. In a supportive family that encouraged following your dreams, she and her sister began horseback riding as children. Though her sister stopped, Freeny went on to compete and attend local AQHA shows.
In high school, she began three-day eventing. It was in the preparation of the horses for, during and after competition she said she found more enjoyable than actually competing, and decided veterinary medicine was where she wanted to take her future.
She graduated from Oklahoma State University in 2009 in biochemistry and molecular biology with her undergraduate degree. Then it was TAMU from there.  School, however, wasn't the highlight of her experience.
"School was really challenging for me, for someone who enjoys being busy and always on the go," she explained. "I didn't enjoy school, but at the same time, I knew it was what I had to do to become an equine veterinarian. I didn't enjoy it, but I never questioned it."
Her personal veterinarian, Dr. Dick Shepherd became her mentor and encouraged her to do the internship. Now, Freeny is taking some of Dr. Shepherd's clients so he can begin easing into retirement. But she hasn't stopped at just building her ambulatory service.
Immediately arriving back home in Flower Mound, Freeny enrolled in Options for Animals School of Animal Chiropractic. She has added chiropractic treatment to what she calls her "toolbox." She was also named the official veterinarian for the American Paint horse Association in Fort Worth, Tex.
Her career goals have exceeded her expectations, she said.
"It is everything I hoped for. I really love what I do. I think the highlights for me are to be a part of someone's horse, to help them reach their goals," Freeny said.
Freeny said she hopes to get back into riding her Irish sport horse, Bailey, more. She also spends time with her dog and family in Flower Mound.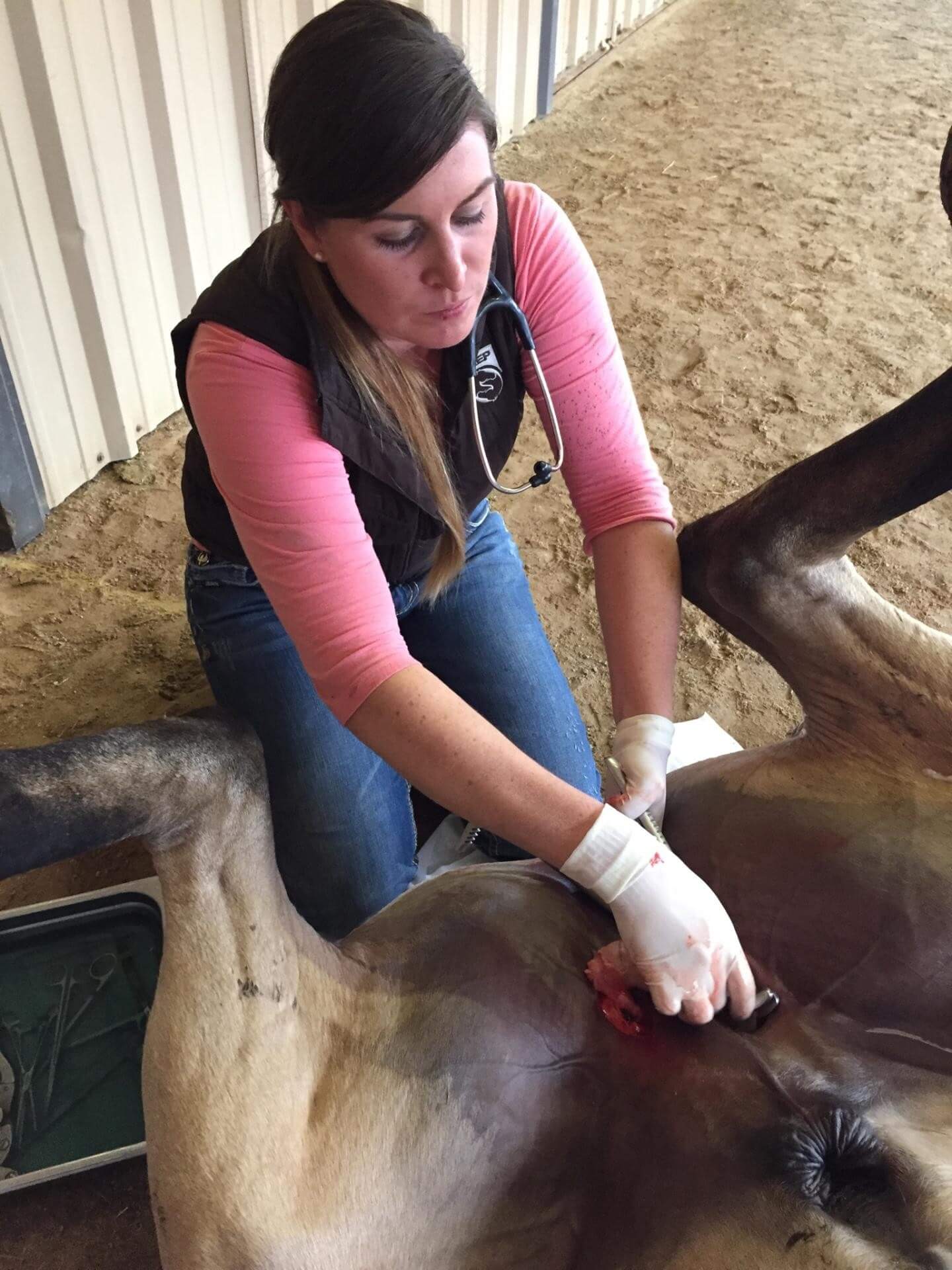 Peterson and Smith Equine Hospital is proud to have had a hand in helping Dr. Freeny building her equine veterinary confidence and skills. She was a great part of the internship team and we send her support and well wishes in her future. Thank you, Dr. Freeny.