Throughout the years, there have been interns that have stood out, left lasting impressions, and established long relationships and friendships with the staff. Dr. Kerby Weaver is no exception. Mention his name and anyone who worked with him during his internship will smile.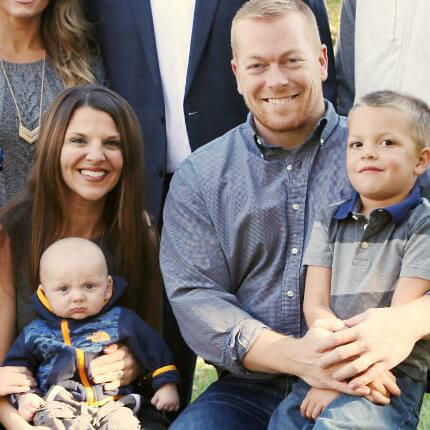 Coming to Peterson and Smith was just a perfect fit all around for the Kansas City, Missouri native. Growing up the son of a veterinarian on a beef farm, Weaver didn't have much of a choice but to follow down that path.
"My first vet experience was before my memory; my parents took me by a client's stable on the way home from the hospital. But growing up in a vet truck and vet clinic these experiences weren't realized as significant until later, obviously. I actually wasn't truly interested in becoming a veterinarian until probably sophomore year of college," he recalled.
During his second year of veterinary school, Weaver said he attended Opportunities in Equine Practice in Lexington, KY. One of the presenters was Dr. Mitts of PSEH, who was also from Missouri.
"This piqued my interest, and I added PSEH to my list of externships. I spent time at similar practices in Lexington, KY during my externships, but I had a better feeling at PSEH. I went to Ocala geared towards surgery, but quickly realized I was a roadie. Ambulatory work in Ocala fit me, so I accepted an ambulatory internship at PSEH."
Not only was his career as a new intern in 2007 a lot to handle, but it also came with juggling a family. Undoubtedly, his new life brought unforgettable moments.
"I loved it. In fact, I could quickly sense a type of addiction to the work which is where the challenge came into play because I came to Ocala with a wife and new baby, and soon found out we were expecting a 2nd.  So, there was an added dynamic to the experience. Nonetheless, we loved Ocala, PSEH, and our daughter was born in Ocala."
Weaver continues, "A certain memory that sticks out is a terminal c-section that I had to perform in the field. Unfortunately, a term mare was bleeding out internally and was not going to live. To save the foal's life, this procedure had to be done. The contrast of ending life and bringing in new…at the same moment…seemed to encapsulate so many aspects of veterinary medicine. It was the dawn hour of a spring morning in Ocala, and we were in the grass next to the barn…a sad but memorable scene."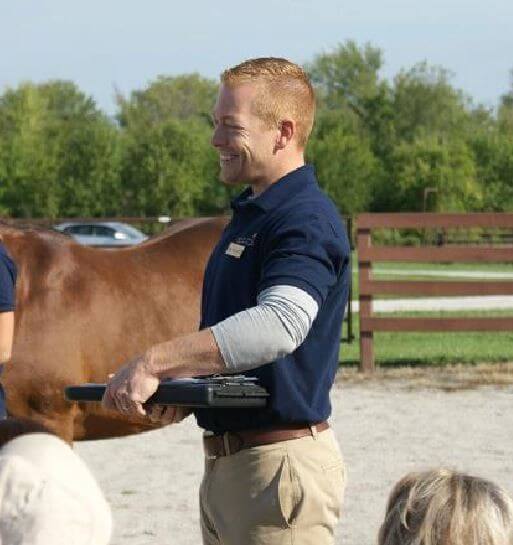 His interests have varied and changed over the years, making a well-rounded veterinarian.
"Passions and interests evolve, certainly. Initially, podiatry and lameness were the most fun; then, as I became more confident with reproduction, that was definitely rewarding. Now infectious diseases, immunology, respiratory disease, endocrine laminitis, are probably where most of my attention goes."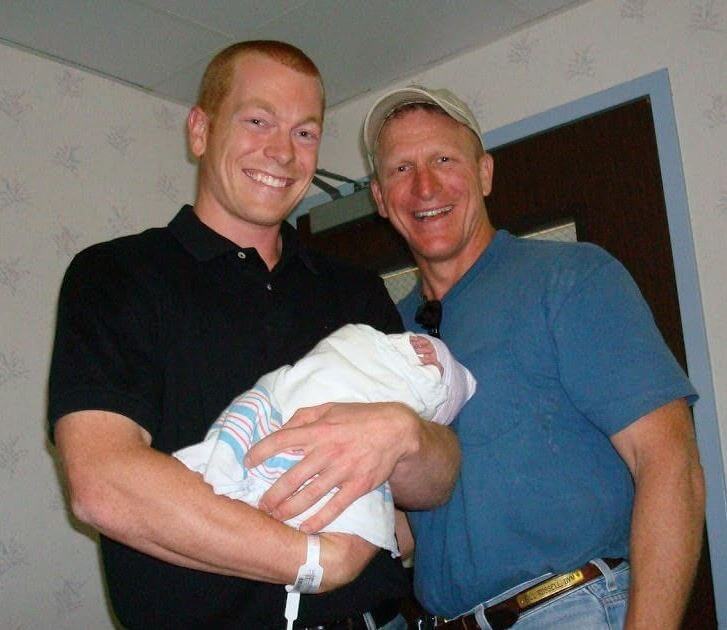 As mentioned, the staff who worked with Weaver enjoyed his time at the practice nearly as much as he did, but possibly none as much as Dr. Bill Russell. The two formed a close relationship that has maintained ever since.
"Of course, there have been many equine practitioners (that) influence me in some way, but when I'm asked about my mentor, I say Dr. Russell at Peterson & Smith."
When Weaver's internship year was completed, he and his wife decided it best for their family to move back to Missouri. There, he spent 5 years at an equine hospital before accepting a position with Boehringer Ingelheim, which is based just outside of Kansas City. He has been with BI for almost 3 years as a technical service veterinarian.
"I've enjoyed working for an animal health company. I'd like to continue to influence equine health on a national scale," he said, adding he feels his greatest professional accomplishments are yet to come.
Dr. Weaver is married with four children and he spends his free time doing lots of sports and activities and is a football and baseball coach.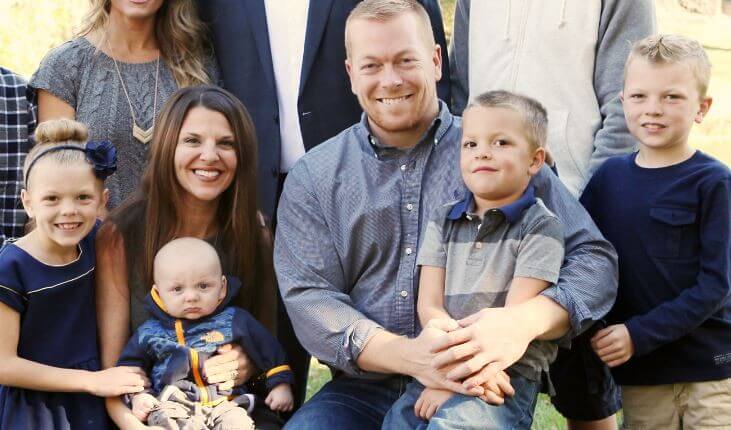 Peterson and Smith Equine Hospital continues to congratulate and praise the success of Dr. Kerby Weaver, and appreciates the time he spent with us.