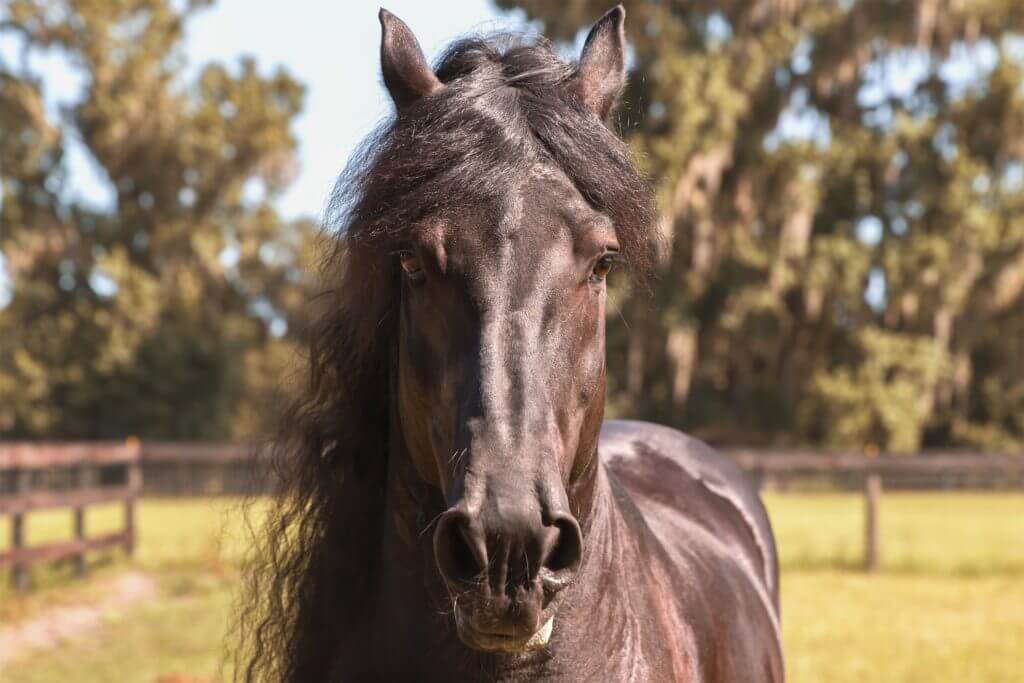 The center offers a full line of stallion reproductive services which allow owners to utilize their stallions in fresh, cooled/shipped, or frozen semen programs.
The Stallion facilities at PSERC were designed with strict considerations given to safety and with the flexibility to meet the needs of the individual stallion. Stallions are stabled in well-ventilated 16 x 16 ft.  stalls. Daily turnout is available and encouraged. Stallions are turned out in acre-sized paddocks specifically designed and constructed for their safe confinement. Semen collections are performed in our large breeding shed designed with stallion and personnel safety as the primary concern. All collections are performed following protocols that are designed with the goal of obtaining the highest quality ejaculate possible.
After the semen is collected it is immediately evaluated and processed for the desired purpose. Evaluations are performed using state of the art equipment and protocols in the industry. For example, sperm motility values are determined via computer-assisted sperm analysis (CASA) providing an objective evaluation that provides a permanent, accurate record of semen quality from each ejaculate processed at PSERC. Sperm counts are performed with the use of a ChemoTec Nucleocounter. which is recognized as the most accurate system for concentration and viability values in the industry.