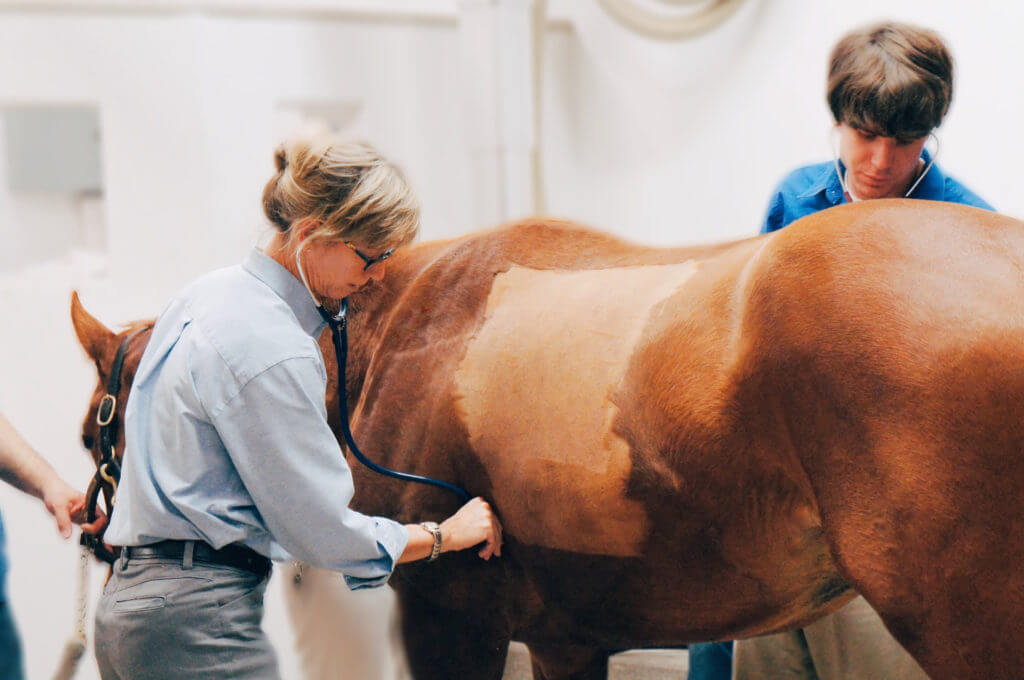 The Peterson & Smith Internal Medicine Department offers 24-hour emergency and intensive care services.
Our facilities include a medicine barn with 11 stalls, 2 intensive care stalls with climate control, and one sling stall to support neurologic or recumbent horses. Our medicine annex barn has an additional 12 stalls with isolation facilities.
The Department is led by Carol Clark, DVM, DACVIM. Dennis Brooks, DVM, DACVO provides ophthalmology services with assistance from Dr. Clark & the residents & interns.  Our medicine services are augmented by state-of-the-art diagnostic and treatment tools, including digital radiography, video endoscopy, ultrasound, and on-site laboratory and pharmacy.  Even further, our dedicated technicians and support staff allow us to provide optimal care to our most critically ill patients.
Services include:
Infectious disease diagnosis & treatment
High-risk pregnancy evaluation & subsequent delivery
Neonatal critical care
Adult critical care
Cardiac evaluations
Neurologic evaluations
Video endoscopy/gastroscopy
Ophthalmic diagnostics and medical management
Nutritional recommendations
Consultations for referring veterinarians