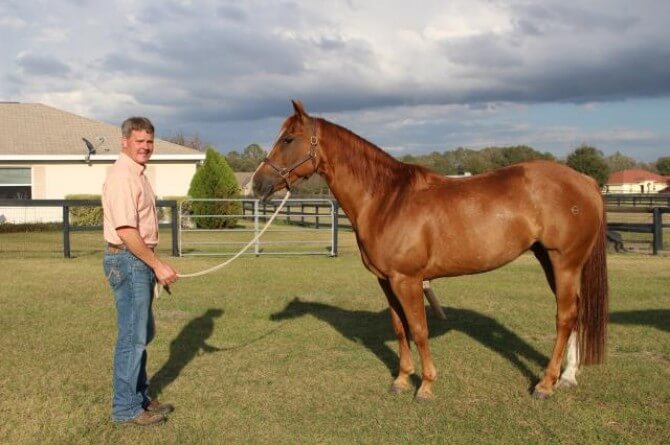 Hard work, sweat and dedication – most know that these three habits produce positive results. Many would assume anyone putting that much energy into something would be doing it to get recognition or building a career. That's not the case for John Berkeley; he puts hard work, sweat and dedication into what he calls a lifelong hobby.
Since John was a boy, he has roped calves. He also was a jumper, owned a dairy farm, and has been a farrier since he was 15-years-old. But it's the calf roping that has brought him great accomplishments, as well as challenges, struggle and growth. Still, he contests that it's just a hobby.
"It's fun; it's a cowboy kinda thing," he explained.
His hobby has lead him to numerous awards and championships over the years and granted him invitation to the famous AQHA World Championship Show. According to The American Quarter Horse Association, the World Show is the largest AQHA-sponsored event annually inviting the top equestrians in the quarter horse world to one arena.  It's an elite opportunity and honor based on point qualifications, and John has been invited for the past 10 years.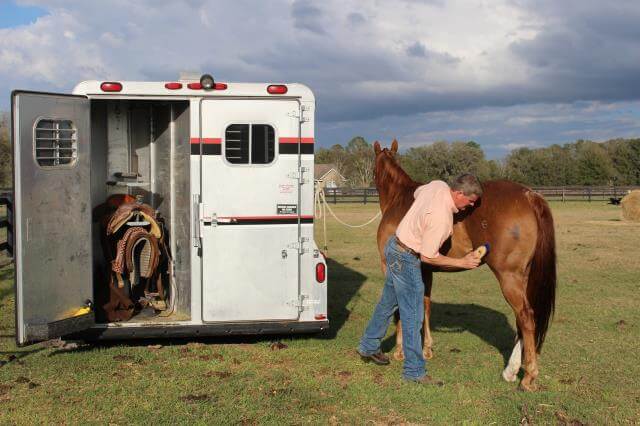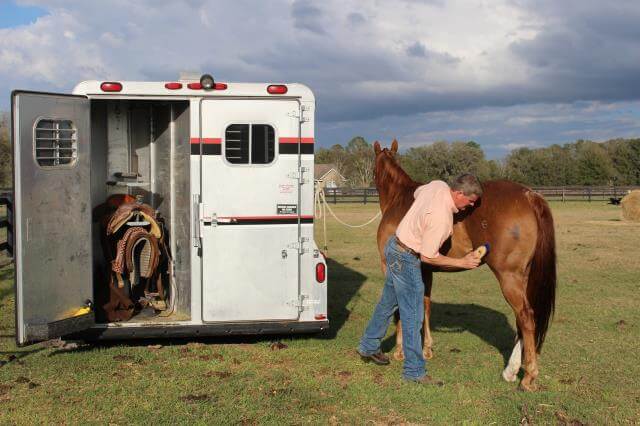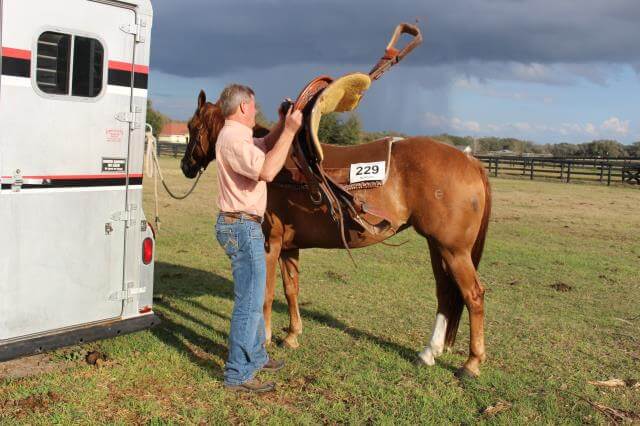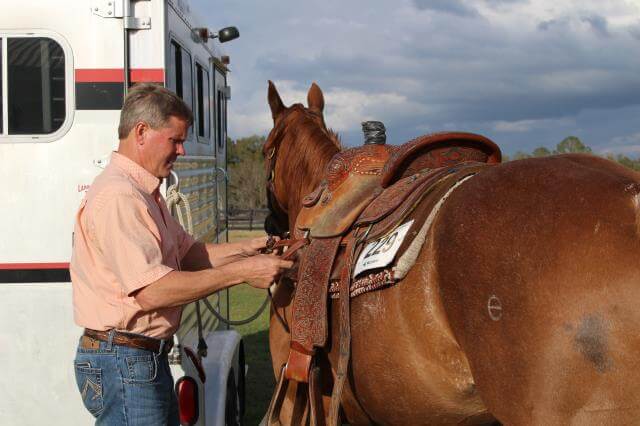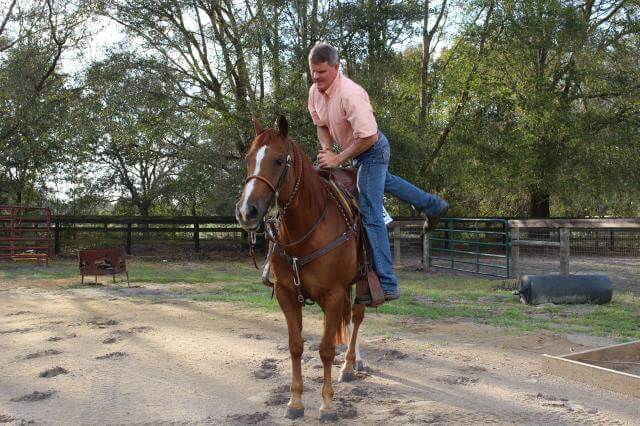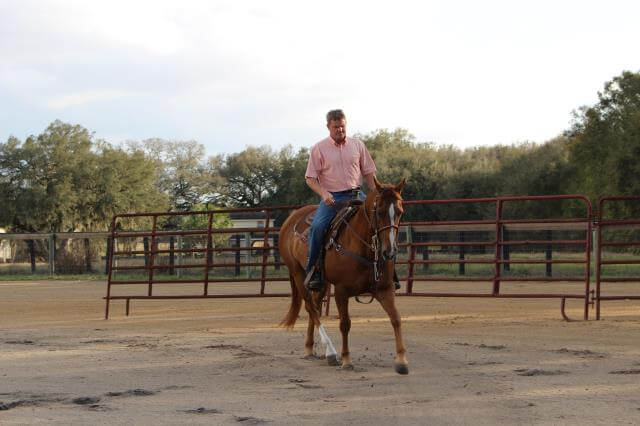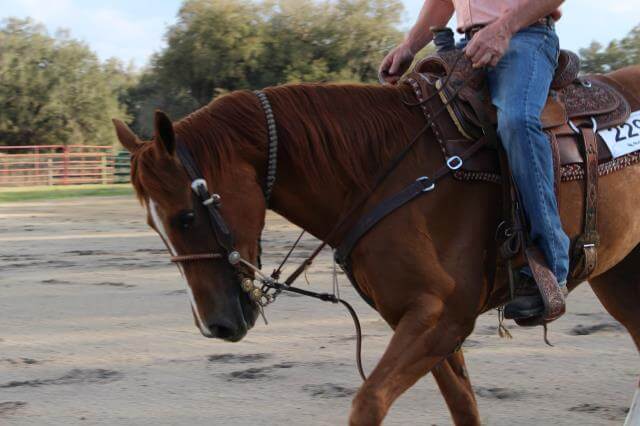 "We like to show rope horses because it's kind of declining and I'd like to help promote it," he said of his drive to be on the invite list. "You don't have to be a great roper, all you have to do is go there and sweat and make your horse honest."
It also helps to follow the basic rules of the game, he said. The stigma of political that follows along with western competition comes from competitors just not giving the judges what they're looking for, much like dressage, John said.
For John, an Ocala resident for eight years, it's been the talent of his <strong">horses that got him to the World. He has trained all of his own equine partners and credits a keen sense and straight-forward philosophy that has led him to picking quality quarter horses.
He has found his biggest challenge in the arena at the World Show came from his own barriers and not from the horses.
"It's hard to prepare a horse to be sharp and ready, and yourself," John explained. "It's hard to have your horse how it needs to be and have yourself prepared. I've gone and I've choked. I've had my horse snorting fire ready…and then I get out there and I'm, 'God, God, God, please help me catch him. You've got to be kidding; I've drove all the way to Oklahoma City again to throw my rope in the dirt.' It's a challenge."
By remaining in the mindset that roping is his hobby, John said he's allowed to come home at the end of the day and still be a horseman. He caters to his horses like a high-end show barn would for expensive Warmbloods. He grooms his mares, Miss Tivio's Cat and Nonstop Lenna, until they shine.  And he stays dedicated to doing something – anything – with them in the ways of handling or training every day.
John is relatively free of the pressure and stress of rigorous training and practicing schedules professional trainers had to uphold. He does it because he wants to. And Miss Tivio's Cat, whom he affectionately calls Kitty, makes it easy, he said.
He and Kitty have gone to the World Show to compete every year since he bought her from an Ocala auction as a three-year-old, now 10. The story behind how he purchased the mare is quite entertaining and of misfortunate luck. John originally thought she was a half-sister to his favorite mare. And being a mare man, he had to have her. After purchasing her, his son, Ernie, was examining her pedigree and realized her description didn't match the paperwork. It took some leg work and tracking down the owner of the mare his paperwork belonged to.
It was the other mare who was the half-sister – not Kitty, who was discovered to be a High Brow Cat granddaughter. So a DNA test was done and John's correct paperwork was sent to him. Years later, the mare he thought he was buying proved to have health issues and couldn't perform well. He truly lucked out by getting Kitty.
"She's always good," John said, noting Kitty's an all-around great horse, from competing to pleasure riding. His son had shown her in the Youth World Show several times. "(Her personality is) me, too. Whatever you want to do – me, too."
John's young mare, Lenna, is a work in progress. She is still young and under training but he doesn't doubt he'll take her to the World Show, also. John is honest about her ability, though, stating she doesn't like to stop the way a roping horse should to get the point from the judges. But that's not her fault, he says, a good trainer has to know his horse's limitations.
"She told you from the beginning, 'I don't like to cook, so why are you yelling at me now that dinner's not done," John jokingly explained.
For a horse to be a winning roping horse, it's all about communication and understanding. The horse has to know when to pull back on the rope, when to stand, how much slack to give, how far to drag and when to stand still. It also comes down to the temperament and mind of the horse in the box – no tossing of the head, not prancing, no pawing or kicking, how much correcting the rider needs to do.
John's hard work and communication with Kitty definitely has paid off. In November, they came home to Ocala with the Reserve Level 2 Championship out of about 50 competitors. He and his mares are already working on qualifying for the 2016 competition.
Not bad for just a hobby.
When John came into the lobby and chatted with the ladies at Peterson and Smith, and got some high praise from his veterinarian Dr. Ryan Meeks, it was insisted upon that John and his horses have a Featured Client article on the website. He has been a long-time client of ours, as well has his uncle and brother both being veterinarians, his brother is close friends with Dr. Faith Hughes.  We are honored to have John trust and depend on Peterson and Smith Equine Hospital as his veterinarians. We wish him the best of luck with his future success.