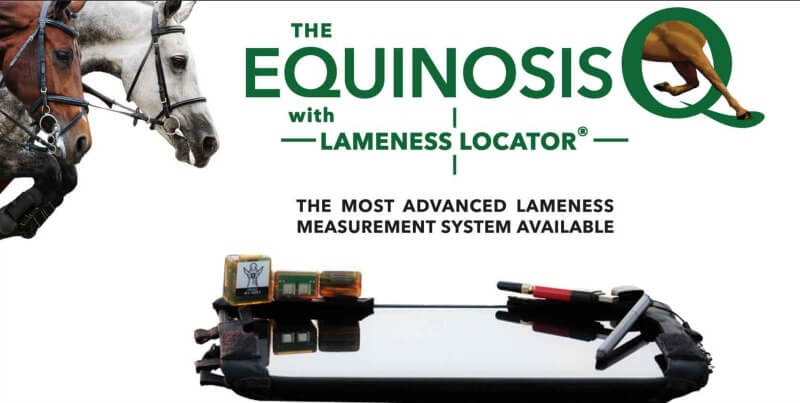 Precision Lameness Locator Now Available at Peterson & Smith
A veterinary diagnostic system measuring a horse's movement expands to PSEH clinic.
The Equinosis Q with Lameness Locator® technology derived from motion algorithms led by Dr. Kevin Keegan, DVM, and Dr. Frank Pai. With a vision to create a non-invasive, quick and easy to handle solutions, Equinosis Q was developed. This technology already used around the world, Peterson & Smith Equine Hospital is proud to offer services that will aid lameness examination.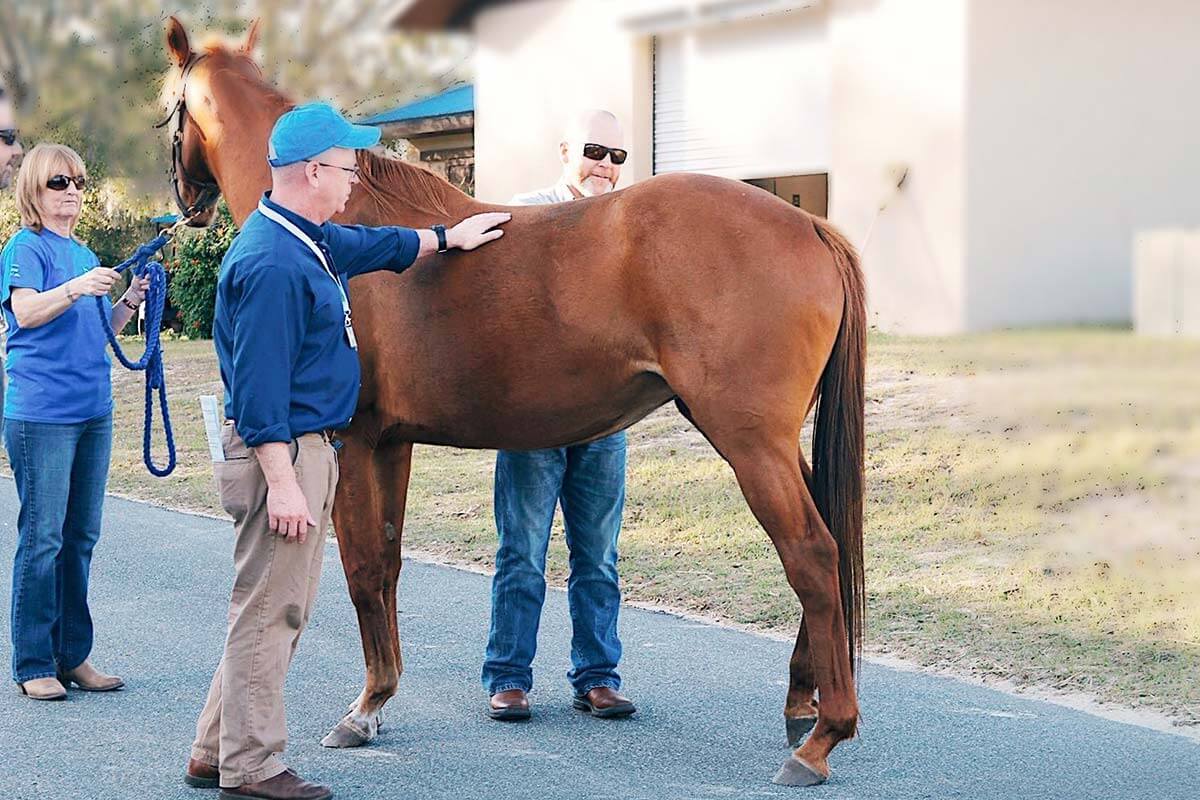 "The Lameness Locator will give us objective data about a horse's lameness. This will help us quantify and record lameness and detect differences in flexions and blocking. This tool will also help with very mild lameness cases as is much more sensitive and faster than what the human eye can see. This is a great step forward in evaluating lameness in horses," stated Timothy Lynch, DVM Diplomate, American College of Veterinary Surgeons and Diplomate, American College of Veterinary Sports Medicine and Rehabilitation.
From measuring rider effects, monitoring rehabilitation, aiding in pre-purchasing exams and more. This lameness locator will assist in many aspects of sports medicine that will propel us to continue to provide state-of-the-art diagnostics. If you're interested in scheduling a lameness evaluation for your horse(s) contact us at 352-237-6151 and log onto www.petersonsmith.com.
For more information regarding the lameness, locator log onto https://equinosis.com/