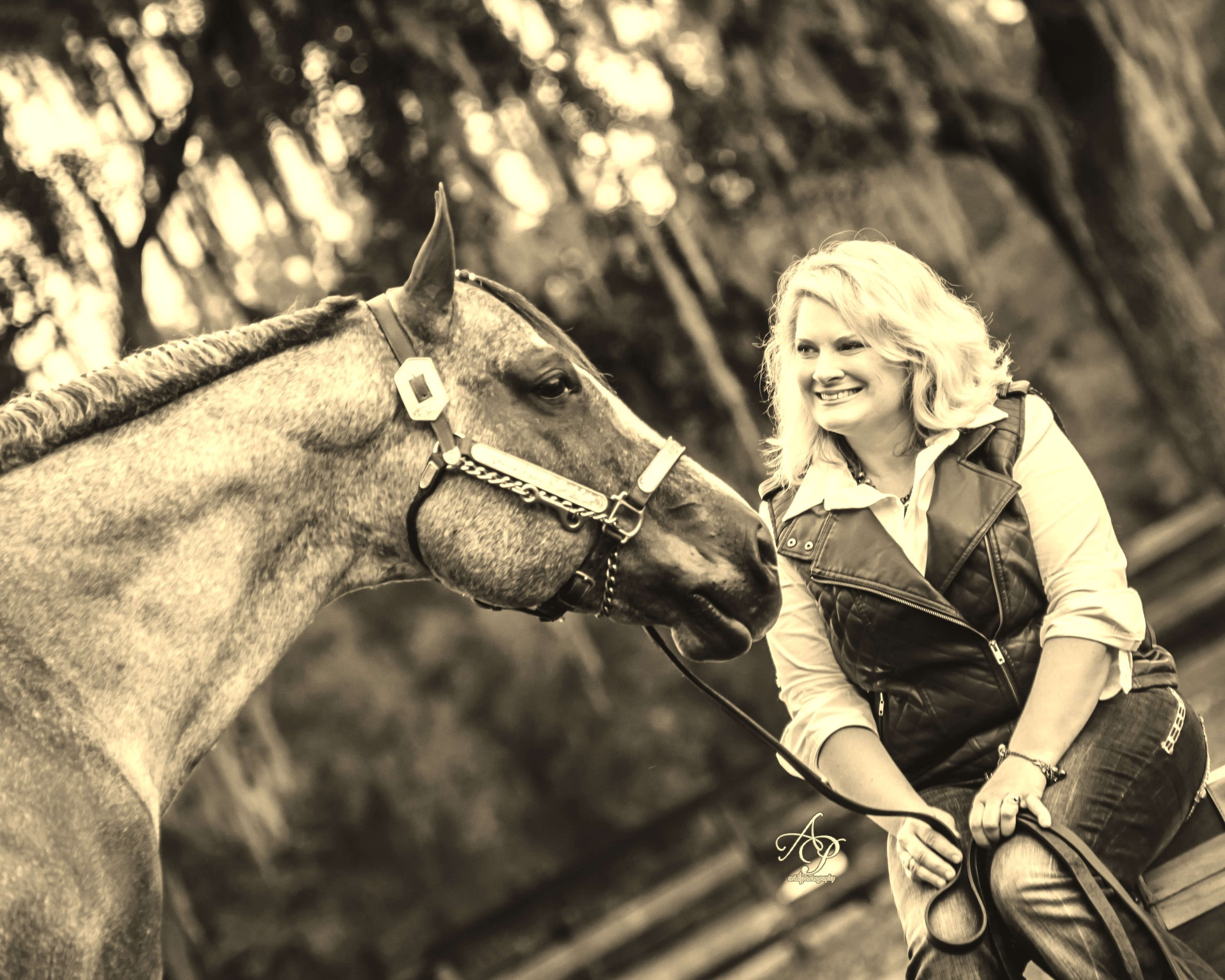 Many horses live up to their name; Open For Suggestion does not. The term suggestion means to imply something for consideration.  In the world of breeding western pleasure futurity horses and considering stallions, Open for Suggestion doesn't imply he'd be a suitable candidate for consideration. As his owner puts it, "He stamps his babies."
Open For Suggestion doesn't 'imply' anything. He's gaining a reputation of producing strong, full-bodied offspring with beautiful coloring and the confirmation to turn heads in the futurity ring. The 2007 red roan son of Open Range was a Top Five All American Quarter Horse Congress in the Masters Futurity champion and has proven to be a knock out in the stallion barn.
Kerry Bradac of Bradac Ranch South in Ocala was shopping for yearlings in 2013 when she found Open For Suggestion, affectionately called 'Hugh,' at McDuffee Quarter Horses. Bradac explained she had already been familiar with him from his win as a two-year-old and had kept up with his career. She quickly decided she wanted to sell yearlings – his yearlings – instead of buying others and purchased him in September of that year.
"After I saw his weanlings and yearlings and how mature they were physically and how they moved, with doing futurity, I need to be raising babies that are strong two-year olds and three-year olds."
"We've been really happy with the babies we've seen by him, and they've done well," she said. "There's not that many of show age yet, but we tied for reserve at the Congress with one of them."
That would be Abbrakadabra, owned by Allen and Marilyn Wade of Ohio and trained by Brian Cox. Abbrakadabra tied for reserve in the 2015 Congress Top Three Masters and 11th at the World.
Open for Suggestion's offspring are being lined up to enter the futurity ring.  About 60-75 mares a year are being bred by fresh and cooled semen all over the country while he stands at Peterson and Smith Equine Reproduction Center, Bradac said.
"We're breeding some of the best western pleasure mares in the industry; we're getting congress champions and world show top champions. That's pretty cool, that's like, 'Oh my gosh,'" she said.
"We're excited about the future of his foals and what kind of an impact we'll see in the industry with them."
Open For Suggestion is standing for the 2016 season at Peterson & Smith Equine Reproduction Center in Summerfield, FL. Bradac has used Peterson and Smith services for several years and compliments the reproduction center's reputation and location for helping make her breeding program a success.
"(The ERC is) very easy and convenient," she said.
Stud Fee: $2,650
Bradac Ranch South in Ocala currently has Open For Suggestion foals, yearlings, and two-year-olds for viewing.