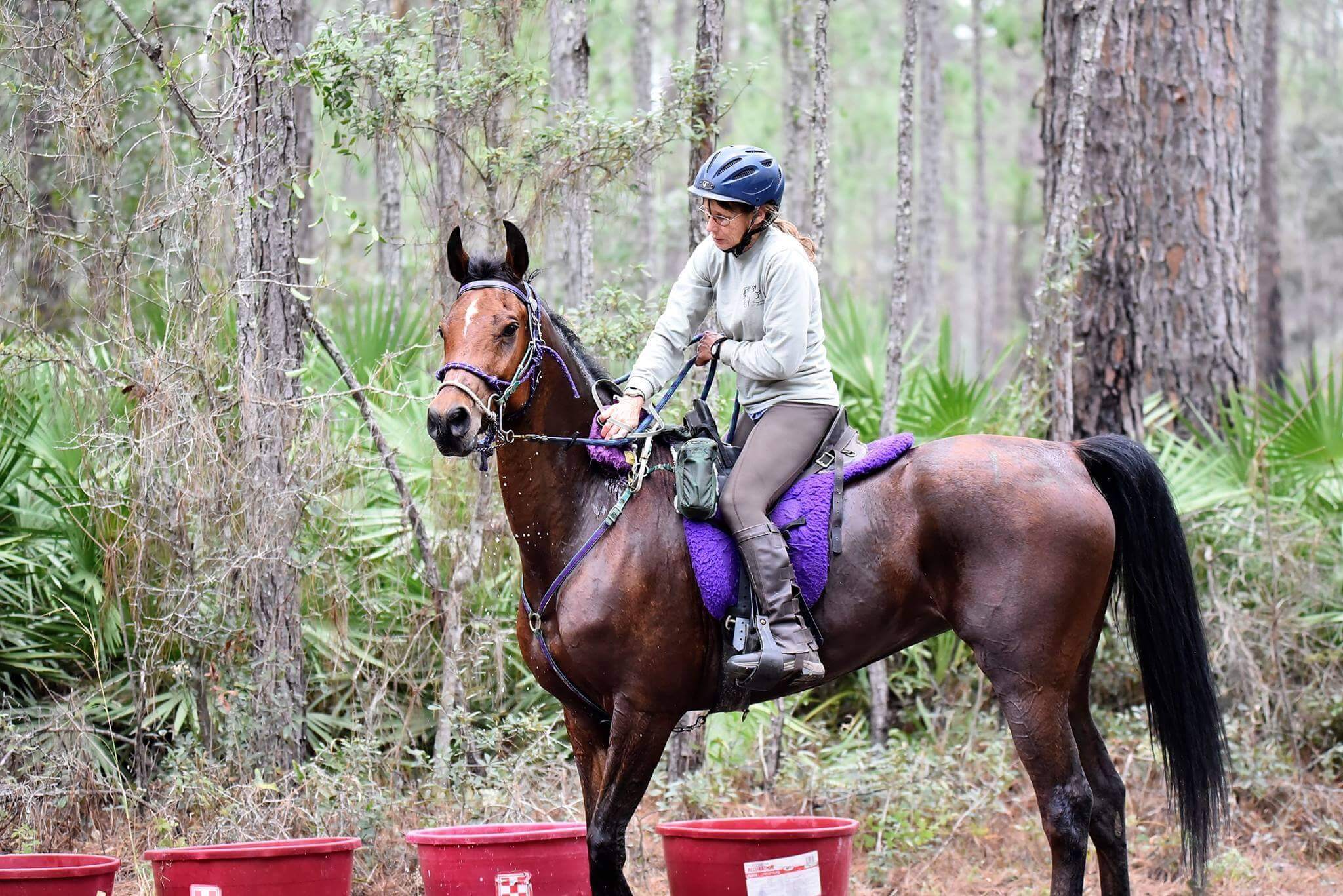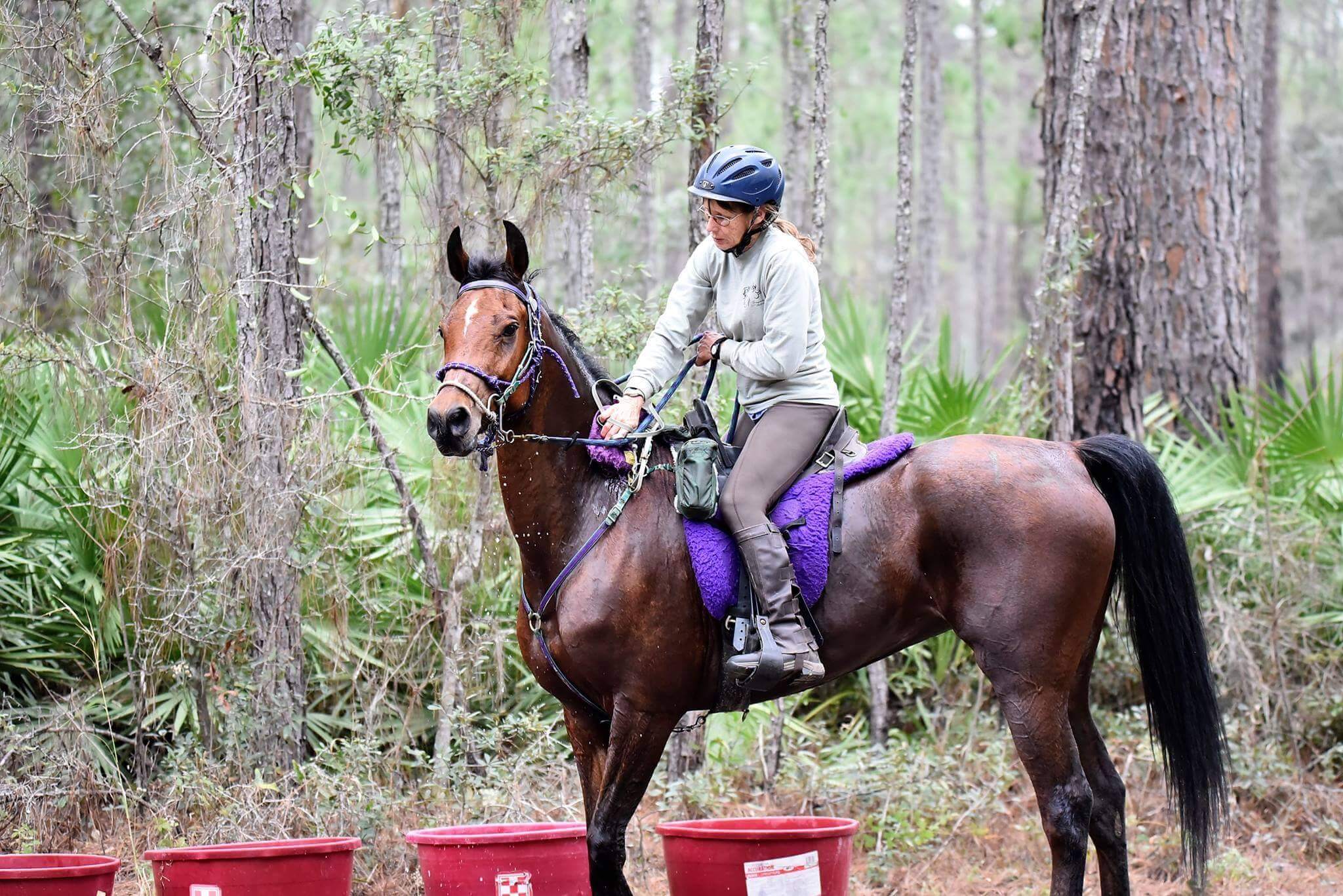 If you were to meet Quessa, you might see her glowing appearance and come to quickly know her eager and sharp personality. Quessa was two years old when Darlene Krell took her home. Darlene had originally said no when approached about taking her on, as she already had several horses at home. However, once she heard she was a Saddlebred/Arabian cross, she knew she had to come take a look.
Once they met it was certain Quessa was just what she needed. Darlene loved how well handled Quessa was coming from Peterson & Smith's Equine Reproduction Center as the very first ICSI(intracytoplasmic sperm injection) foal. She had great ground manners and has always been easy to deal with. Darlene says she is certainly a "people horse." Quessa's training began as soon as she was taken to her new home.
The small training pen at home is used to start the babies. Quessa did so well with her training that Darlene decided to start working on her with competitive trail. Her first competitive ride, at age four, consisted of 25 miles in which she placed first in her weight division as well as the best rookie award.
Her second time out Quessa was awarded overall Grand Champion. Since that time, she has been just as successful in all her rides, and she has even worked her way up to 50-mile endurance rides. On February 8th of this year, she won 1st place for a 50-mile ride.
Quessa's future plans include working up to a 75-mile endurance ride and eventually maybe even 100 miles! Darlene says she can't thank Peterson & Smith enough for the opportunity to own such a wonderful mare.