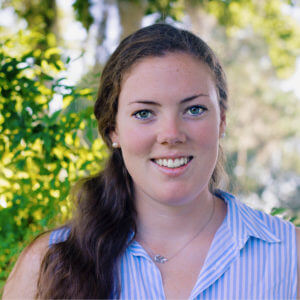 Dr. Emma Seitz-Cherner attended veterinary school at the University Of Sydney, Australia. After
graduating she completed a 5 month neonatal medicine fellowship at Rood and Riddle Equine Hospital in Lexington, Kentucky, followed by a year-long rotating hospital internship.
Emma joined the Peterson and Smith team in July of 2017 as a Resident in Equine Surgery. Her areas of interest include colic, orthopedic surgery, and neonatal critical care.
In her free time Emma enjoys travelling and outdoor activities such as riding, surfing and playing tennis.