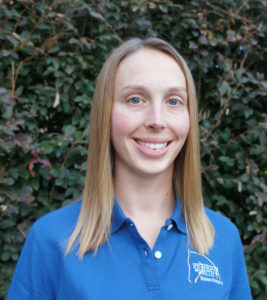 Dr. Hannah Cooper was born and raised in Sonoma County, California. She spent most of her youth riding hunter jumpers, sailing, and camping. She moved to Stillwater, OK to attend Oklahoma State University where she received a Bachelor's in Animal Science.
Upon graduation she hopped across the pond to attend veterinary school at the University of Glasgow in Scotland. Hannah's professional interest include soft tissue surgery, sport horse medicine, and neonatal critical care.
While in college, Hannah competed on the national champion Oklahoma State University equestrian team. After moving to Scotland, she switched gears and started playing rugby, where she and her team went on to receive national titles. In her free time, she enjoys exploring Florida's wonderful nature and spending as much time as possible on the water, whether that be kayaking or paddle boarding.