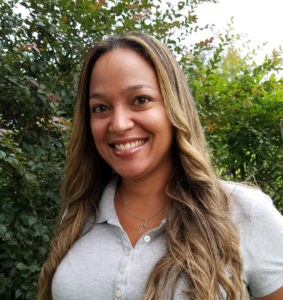 Dr. Prell is an associate at our Equine Reproduction Center. She was born and raised in Florida. She started riding horses at the age of 4. Her love for horses and animals in general grew over the years, so she decided to go to school to become a veterinarian.
Melissa is always up for traveling new adventures, so after meeting her husband, she took a short break from school and moved to Germany for four years where she became fluent in German. They moved back to Florida and she completed her Bachelors in Animal Science from the University of Florida and went on to graduate from Ross University with her degree in veterinary medicine in 2015.
Dr. Prell enjoys exploring alternative supplemental therapies, so she became certified in veterinary acupuncture during her final year of vet school. In order to pursue her love for equine reproduction, she went on to complete a rotating medicine and surgery internship at the University of Illinois with the goal of moving on and becoming a specialist in theriogenology.
She then completed her residency in equine reproduction while concurrently obtaining a Masters degree from Colorado State University in 2018. During her free time, Melissa loves riding and training horses and spending time with her husband on hikes, paddle boarding or simply being outdoors.