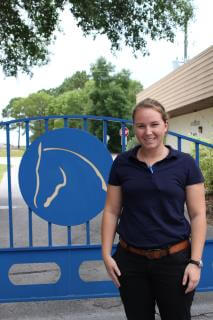 Every year, we get a new group of veterinary interns, ready to absorb the greatest working experience from some of the best veteran equine practitioners in the industry, and prove themselves to be added to our alumni. Here are our most recent interns.
Our University of Florida graduate is Dr. Lynn Samatulski and hails from upstate New York. She took riding lessons in her younger years, but it was her six years as a groom at race tracks that prepared her for the equine industry. Her goal is to learn as much as possible in her internship to assist her in her goals of going into private practice and focus of being a race track veterinarian. Dr. Samatulski is single and has a Papillon named Amigo.
Dr. Nathanael Hilzinger graduated from the University of Tennessee, where he grew up in Knoxville. He has his attention focused on surgery and hopes to get a surgery residency after his internship. Since he first gained interest in veterinary medicine, Dr. Hilzinger said he was interested in equine surgery. He grew up on a farm where his family raised and trained Pleasure horses. He even has a background working at zoos with reptiles and amphibians. He moved to Florida with his fiancé, Dr. Jackie Young, and their two dogs, Foxy and Zoey and one cat, Charlie. Dr. Hilzinger's fiancé is a small animal veterinarian and they have been together two-and-a-half years.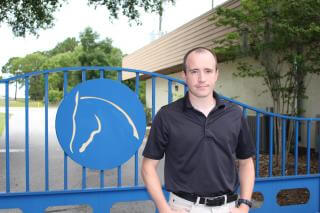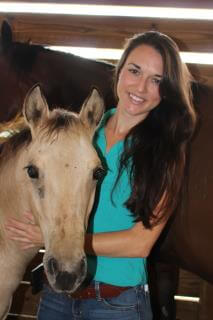 Dr. Kelly Stewart is the intern this year that has spent the most time with our clinic. She had a three-week externship last summer with Dr. Tanya Thacker and Dr. Philip Matthews at our Equine Reproduction Center. She also attended our 2014 Equine Skills Practicum. In January, she graduated from Ross University School of Veterinary Medicine and began her six-month reproduction internship. In July she switches to ambulatory intern and will be making farm calls. Dr. Stewart was raised in California and began riding horses at 12. She has a boyfriend, Ryan Beverly whom she met at Ross University and will be a small animal veterinarian. Dr. Stewart spends her time at the beach or doing anything outdoors if she isn't with horses.