Our internship program began in 1986 and has grown tremendously with each passing year.  We believe our program works to meet a goal of creating a solid skill set and knowledge base for recent graduates.
Our ambulatory interns spend approximately 6 weeks on rotation with our ambulatory clinicians. During this introductory rotation, the interns become familiar with the area, our core clientele, and practice standards. This introductory period also provides interns with intensive instruction, mentoring, and time to learn the administrative side of our business. Once this introductory period is over, the candidate will be expected to practice independently (with the guidance of our established veterinarians) and will be set up with their own vehicle, supplies, and equipment.  They will also be asked to assist and become involved in challenging or unusual cases or procedures.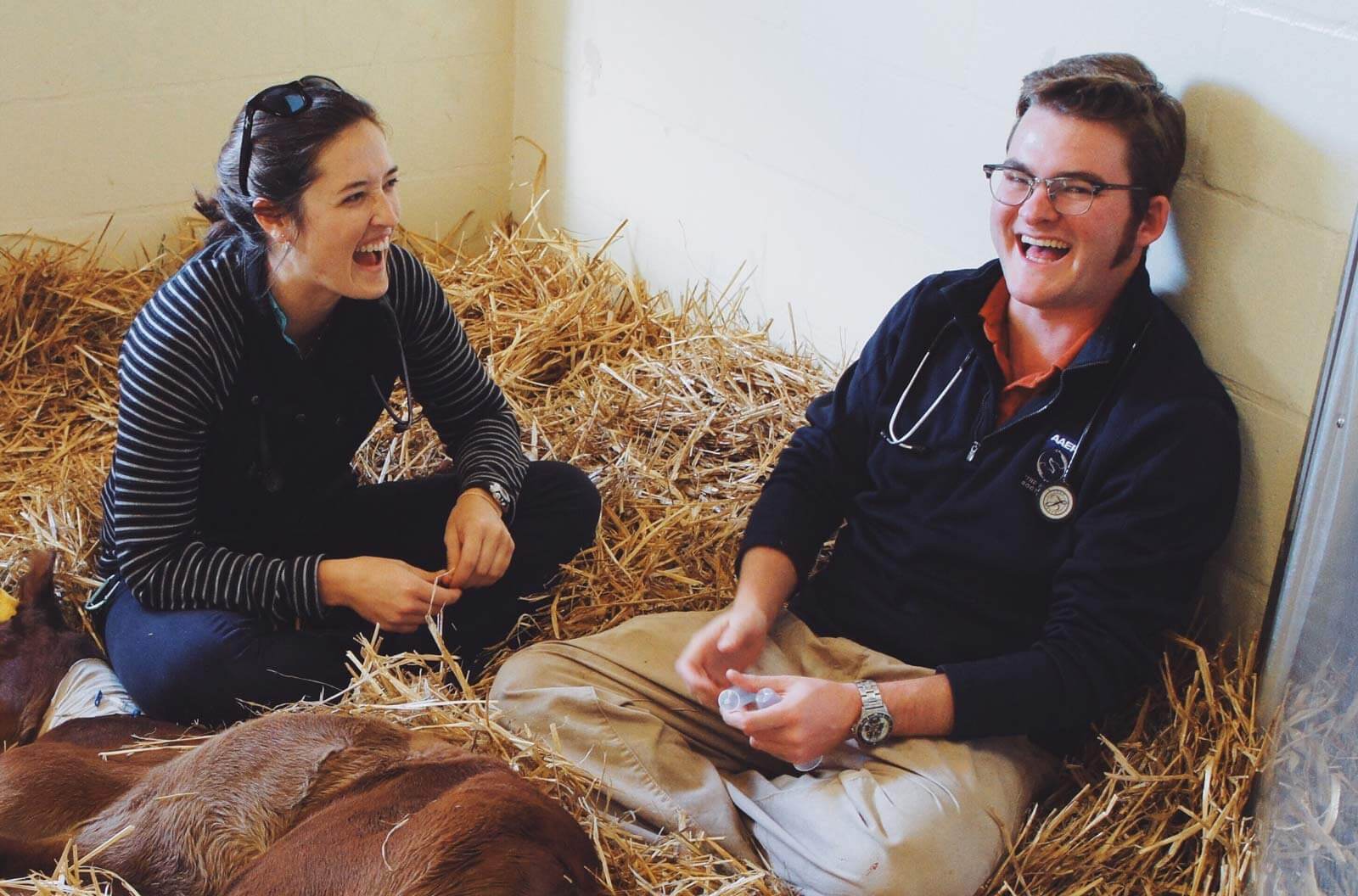 Our hospital internship exposes interns to internal medicine, surgery, and sports medicine cases. Hospital interns are involved in all aspects of patient management. Their veterinary skills and knowledge, capacity for client interaction, and work ethic are developed and encouraged. Our hospital internship provides an excellent foundation and is ideal for the new graduate who is considering further training with a residency program.
Our reproduction internship takes place at our Equine Reproduction Center, which is located in Summerfield, FL. Reproduction interns will work closely with Dr. Phil Matthews. These interns will participate in: aspects of all services offered by the Equine Reproduction Center, including recipient herd management, mare and stallion management, foaling and neonatal care, embryo transfer, herd health management, as well as general health concerns of any horses at the Equine Reproduction Center.
All interns are required to attend a series of short courses during their internship at Peterson & Smith. These courses cover a broad spectrum of equine practice topics to help our interns develop and succeed.
Internships begin on June 1 each year and are a 12-month position. If you are interested in applying, please send your letter of intent, Curriculum Vitae, and three letters of recommendation to:
E-mail: opportunities@petersonsmith.com