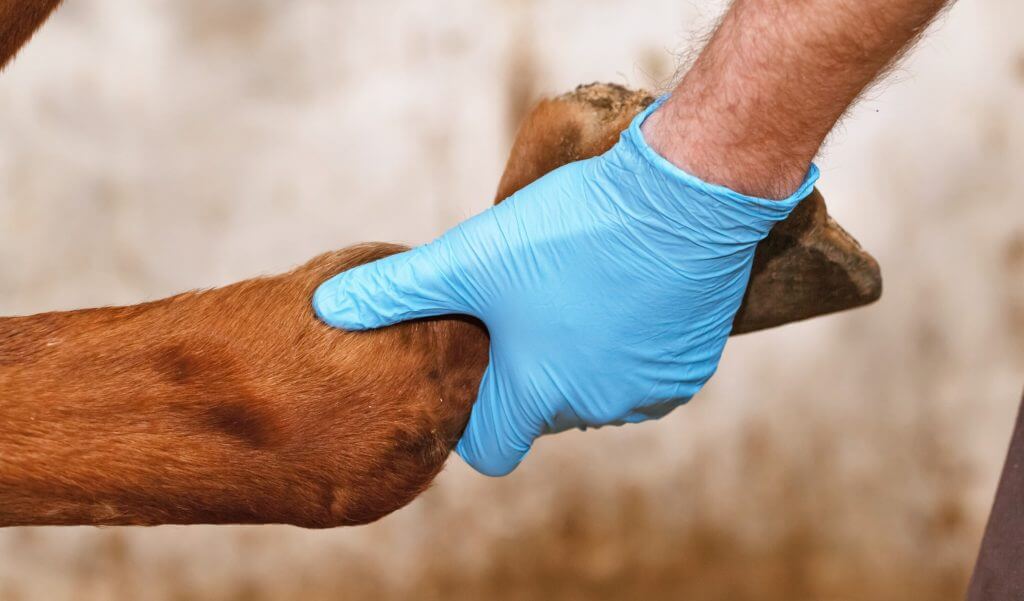 Our Sports Medicine Department offers advanced diagnostic capabilities for performance horses of any breed or discipline.
The Department is led by Dr. Tim Lynch, who is a Diplomate of both the American College of Veterinary Surgeons and the American College of Sports Medicine and Rehabilitation.  He is assisted by residents and interns, as well as dedicated sports medicine technicians and support staff.
The Sports Medicine Department consists of a 12-stall barn, a nuclear scintigraphy room, an area for lameness exams, and a large treatment space. Evaluations are tailored to the individual horse, as well as to specific performance concerns within their particular sport.  Problems encountered include upper airway abnormalities, lower airway disease, cardiac abnormalities, subtle lameness and muscle abnormalities, and soft tissue injuries.  Collaboration between the Sports Medicine Department, our Internal Medicine, Surgery and Ambulatory Departments can lead to successful resolution of challenging performance issues.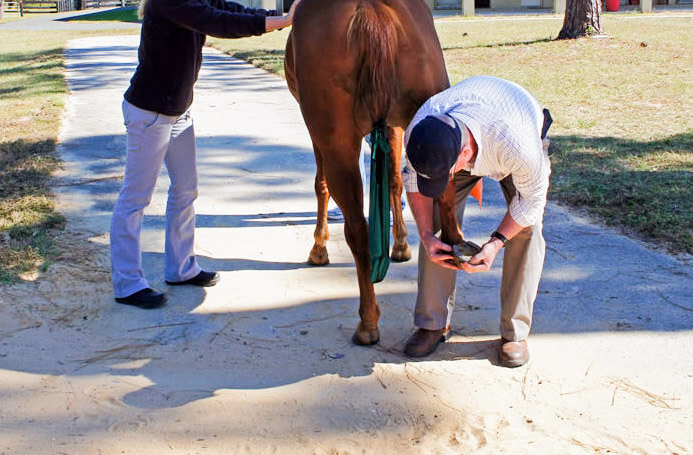 The physical exam, including a moving examination, palpation, and flexion of limbs and joints is critical in assessing a horse for performance concerns.  We have an objective tool called the Lameness Locator that can assist in measuring and quantifying lameness.  Following the initial exam, further diagnostics including nerve/joint blocks, radiographs, ultrasound, and scintigraphy will be recommended to complete the diagnosis.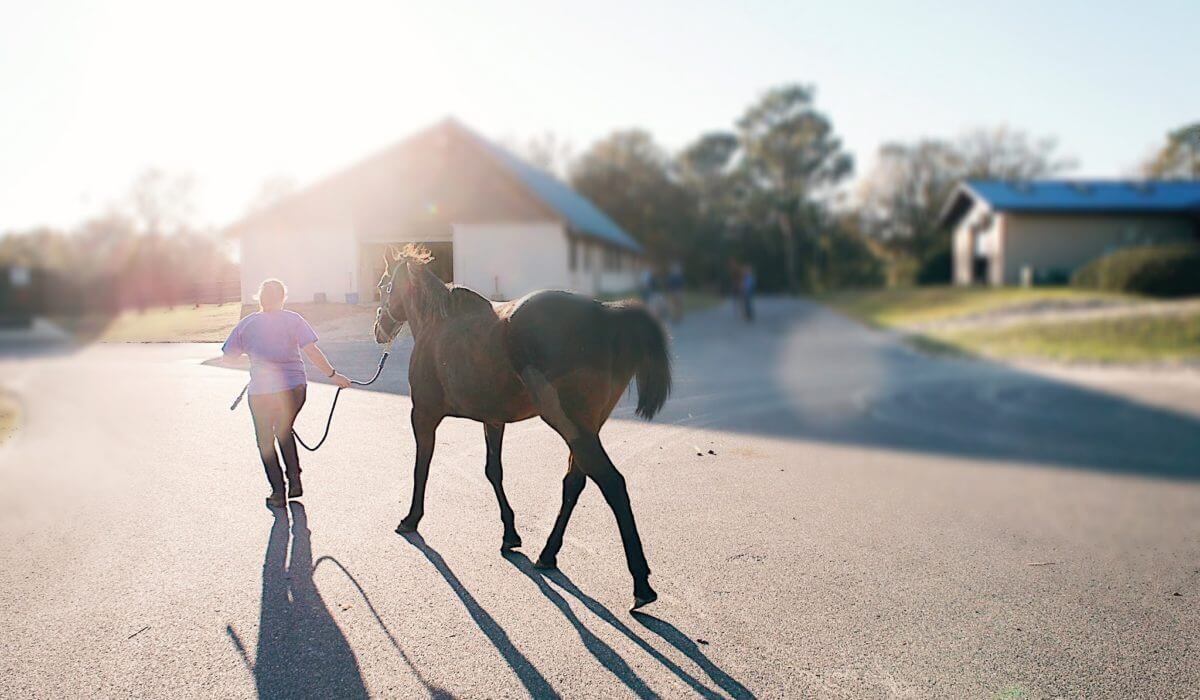 The Sports Medicine Department offers a complete pre-purchase evaluation of all horse breeds. The exam can be tailored to the purchaser and the horse.  Diagnostics include thorough physical & soundness examination, radiographs, ultrasound, endoscopy, and blood work including drug screening.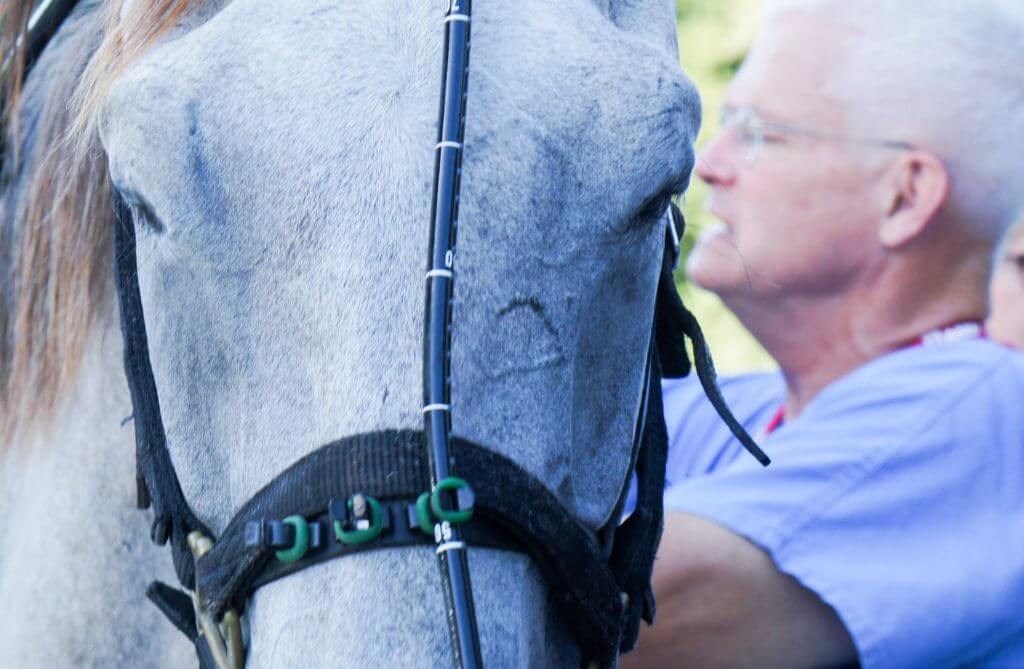 The Sports Medicine Department has full video endoscopy capabilities, allowing a thorough assessment of a horse's upper airway.  We also have a dynamic respiratory endoscope that allows us to take images of a horse's pharynx and larynx while the horse is training under natural conditions. The exam is digitally recorded while the horse is training at speed. The exam is then transferred to a computer for complete analysis.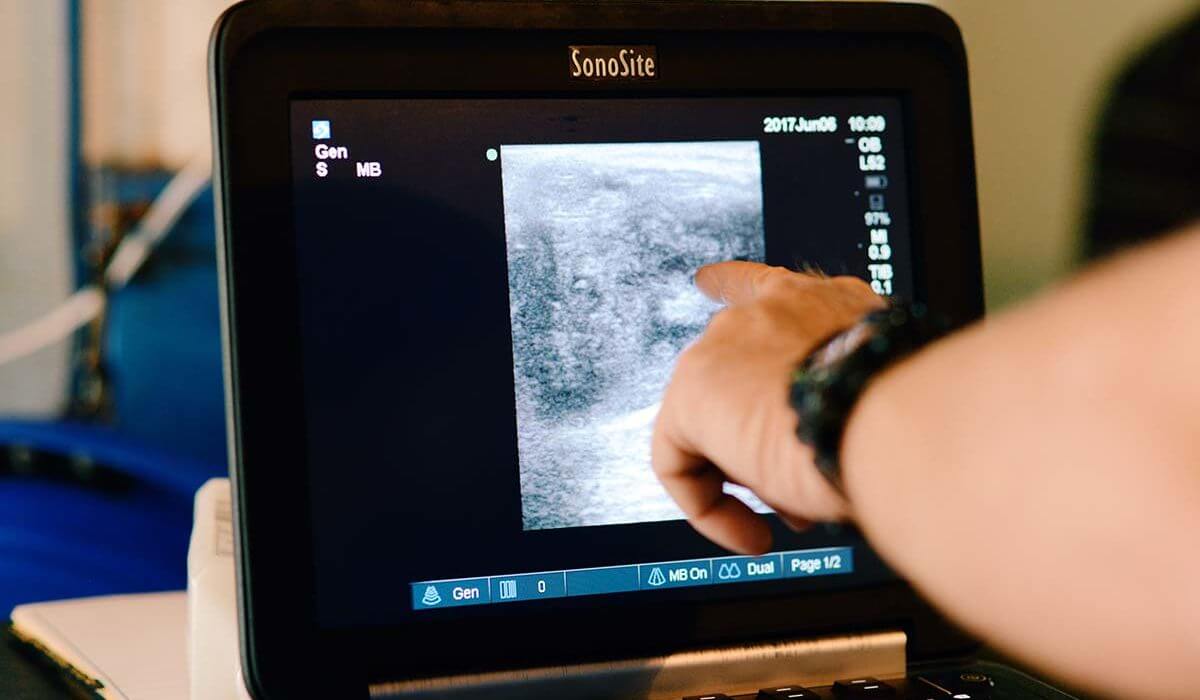 We have digital radiography, high-quality ultrasound, and nuclear scintigraphy available to diagnose multiple conditions.  The imaging recommended will be related to the diagnostic findings of our veterinarians.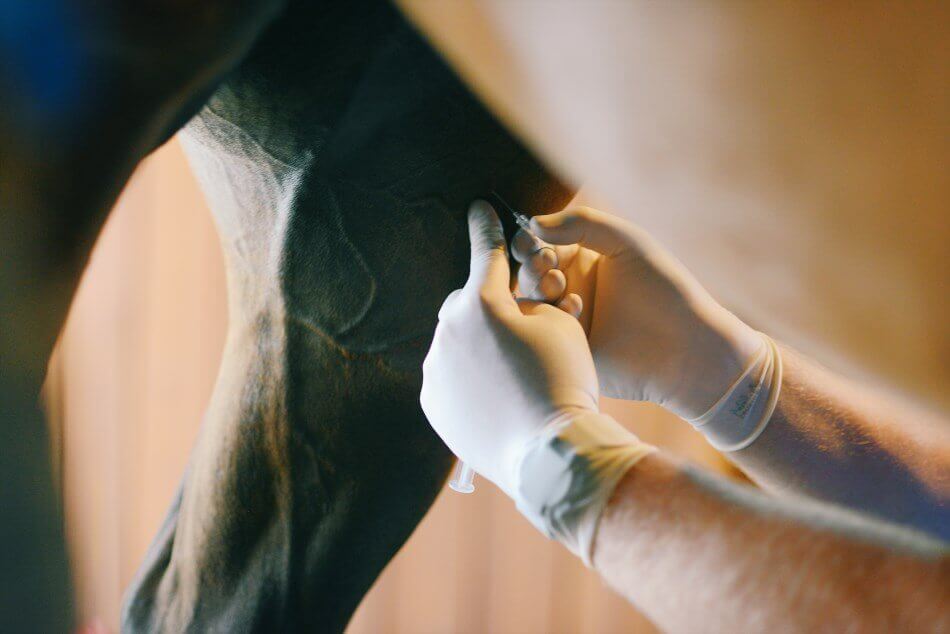 Once a diagnosis has been made, an individualized treatment plan is designed for our patients.  This can include a rest/rehabilitation timeline, medications, therapeutic injections, advanced treatments such as PRP (platelet-rich plasma), IRAP, or stem cell injections, and surgical correction.